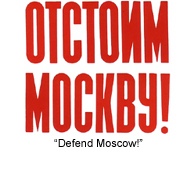 Discover the Eastern Front Battlefields
on our World War II Tours to Russia
World War II Tours to Leningrad, Moscow, Stalingrad and Kursk.
Experience the most significant World War II Battlefields in Russia. This one-of-a-kind Tour includes the siege of Leningrad (St. Petersburg), Moscow and the Battle for Stalingrad (Volgograd). Discover the fascinating memorials and museums connected to Russia's greatest tragedy on our Operation Barbarossa Tour. You will even meet Russian Veterans of the Eastern Front Battles!

In Cooperation with Three Whales Travel Agency
Alpventures® Operation Barbarossa Tour is conducted in cooperation with our Partner in Moscow: Three Whales Travel Agency. We provide Tour participants with full Russian Visa Support, and the fee for your Visa (as well as all meals) is included in the tour cost. Click the following link for Full Tour Details, Day-by-Day Itinerary, Dates, Prices and Booking Information.
Alpventures® Operation Barbarossa Tour