Owner-Operated Tours
Referred to by many as a Walking Encyclopedia and the Human History Channel, Alpventures® Owner, Tony Cisneros, has been guiding groups throughout Europe for over 20 years. In 1994, Tony was the official Tour Guide at the famous Eagle's Nest near Berchtesgaden, Germany for 3 years. He is honored to have conducted VIP historical tours for many well-known clients including NBC, SKY Network, various U.S. State Senators, Senior Army Officials, the Young Presidents' Organization, Travel Channel, and the United States Military Academy at West Point. Tony guides all groups in Europe.
This page has moved. You will be forwarded in 5 seconds, if not, please click here to visit the

NEW TOUR PAGE

...


Travel with America's most knowledgeable Guide

Since 1997, Alpventures® has continued to offer the best World War II History Tours to Battlefields, Bunkers, Museums and other World War II sites throughout Europe and Russia. Alpventures® World War II Tours are fantastic opportunities for learning more about this tragic event in world history; enjoyable for non-history buffs, amateur Historians, and Educators alike. Our Mission is your Safety, Comfort and Enjoyment on Tour. View WWII Tours Contact Us


---

Top 5 Reasons to Choose Us

---


Our Tour Guests return to us year after year, because with us they know they will:

• Save More Money - Our World War II Tours cost up to $2,000 less than other Tours - and they do not provide even half of what we deliver! Why would you pay more for less?

• See More Sites - Our Tour Groups are kept small (8 - 25 people) traveling fast and light in a comfortable van or small bus through Europe - versus you sitting on a large, crowded, slow moving bus with 40+ strangers. This advantage is evident right away when we're off to our next destination and you see other Tour Groups still waiting in line for the bathroom...

• Get Better Service - Alpventures® Owner, Tony Cisneros is with you all the way, from day one to the very end. With other groups you often have a different Tour Guide at each stop. Some of our competitors claim to be an "American" company, but are actually based and operated from countries in Eastern Europe. Wouldn't you prefer to travel with a proven, professional, American Tour Guide with over 20 years local guiding experience?

• Learn More History - Alpventures® Owner, Operator, and Tour Guide (Tony Cisneros) has over 20 years of experience guiding World War II Tours locally in Europe; nearly two decades of experience living in Europe, and he speaks fluent German. His comprehensive knowledge of World War II sites across Europe (the war itself, for that matter), and customer service excellence is unparalleled...

• Experience the Best - This all creates an unforgettable trip! Simply put, we care more. Make the right choice with Alpventures®, and we'll give you the experience-of-a-lifetime on your exciting World War II Tour to Europe.



---

About our World War II Tours

---


Whether on the battlefield, or inside the impressive museums, you won't miss a thing as we give exciting, detailed accounts and informative historical presentations throughout each Tour. From the D-Day beaches of Normandy, to Hitler's Eagles Nest and beyond, our top priorities are your safety, comfort and enjoyment. Alpventures® World War II Tours are the result of over 20 years of historical research and first-hand, local guiding experience, making them especially unique. Our superior accommodations are all extraordinary three- and four-star hotels; some of which are medieval castles and listed historical monuments. Join our small, fun groups on a World War II Tour, and experience an historical adventure to Europe!


---

Past Clients

---






---

More Information

---


Tour Testimonials
Over half our guests return every year for more World War II Tours. Read their comments to find out why.

View Photos / Videos
No other Tour company has posted as many photos of groups online as we have - over 6,500 so far! And we have lots of videos for you to enjoy, too. Take some time to check them out today.

Contact Us
Got more Questions?
Send us an email by clicking the link above, or call us toll-free, at (888) 991-6718 to find out more information. Call us today, and speak directly to the Owner of Alpventures - and your Tour Guide in Europe!

---
Why you are safer traveling with Alpventures®
---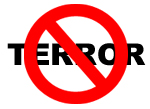 Terrorism in Europe is a growing concern, and your safety on our Tours is our top priority. While many of our competitors travel in Buses plastered with large banners and logos on the side (advertising their Tours), we travel "low-profile" in unmarked coaches and off the beaten path. Our groups are smaller than most, making management of the Tour easier and more flexible.
---
---
Copyright 1997-2018 Alpventures®. All Rights Reserved.